ADHE's Webinars/Training
Archieved Webinars
Implementing Evidence-Based Teaching Practices in the College Classroom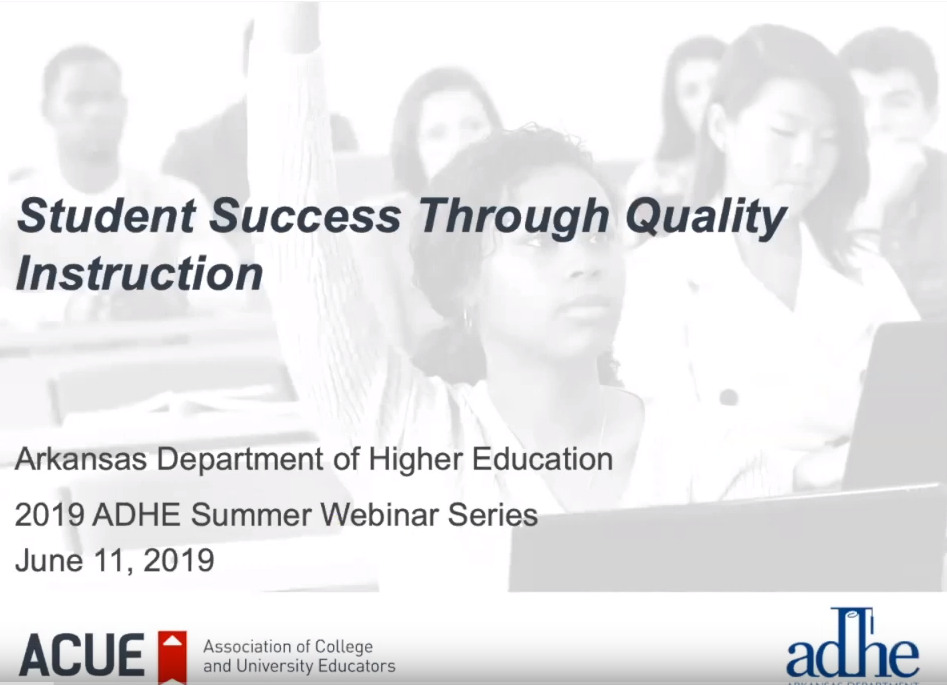 Dr. Penny MacCormack, Chief Academic Officer of the Association of College and University Educators (ACUE), provides an overview of how ACUE supports evidence-based teaching practices within postsecondary environments.
Workforce Analysis & Degree Planning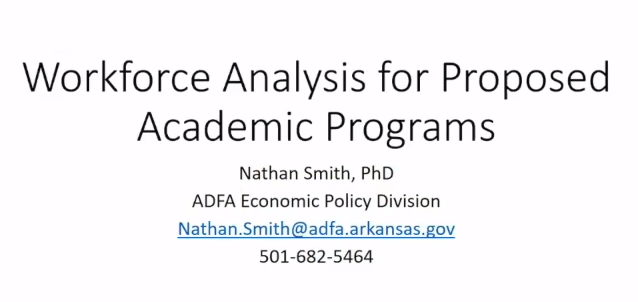 Dr. Nathan Smith, Director of Economic Policy, with the Arkansas Development Finance Authority, explains how to utilize workforce/labor analysis data in academic program planning. He explains the types of proprietary data sources available for Arkansas institutions and demonstrates​ how to utilize these sources to conduct a workforce analysis for a degree and certificate programs.