Speakers
---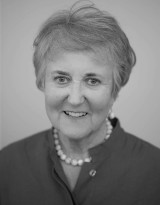 Dr. Jill Derby has nearly 30 years of experiences working in higher education. In 2011 she received a U.S. Senate appointment to the National Advisory Committee on Institutional Quality and Integrity, which counsels the U.S. Secretary of Education on higher education. Derby currently serves as the vice chair of the American University of Iraq in Kurdistan and the vice chair of the Guinn Center for Policy Priorities, a centrist think tank for economic and educational policy in Nevada. Between 1988 and 2006, she served on the Nevada Board of Regents, including three terms as board chair.
As chair of the Nevada Board of Regents, Derby provided critical leadership during a period of rapid growth. She led the initiative to establish Nevada's first state college, created a board development committee to improve board performance, focused the board's attention on statewide strategic planning during a transition of system heads.
Before and while serving on the Nevada Board of Regents, Derby was involved in policy making at the state level, serving on the Nevada Supreme Court Gender Bias Task Force, the State Judicial Selection Commission, and the Nevada Humanities Commission. She served on the gubernatorial transition team in 2007, the Nevada Blue Ribbon Task Force on Education Reform in 2010, and to a statewide Community College Task Force in 2011.
---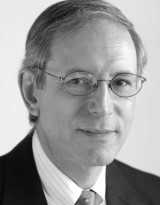 Larry White has worked for more than thirty years as a higher education lawyer and administrator. He is currently senior counsel in the general counsel's office at the University of New Hampshire. Prior to his retirement as a full-time university lawyer in 2015, he served as vice president and general counsel at the University of Delaware. He has also served as counsel at the Pennsylvania Department of Education, Georgetown University, University of Virginia, and the American Association of University Professors.
Mr. White is an adjunct faculty member at the University of Pennsylvania Law School and has also taught courses at Georgetown University, the University of Vermont, and the University of Pennsylvania's Wharton School. He is a member of the National Association of College and University Attorneys (NACUA), served as a NACUA director and officer, and in 2010 received NACUA's Distinguished Service Award for "extraordinary service both to NACUA and to institutions of higher learning over an extended period of time." His articles on higher education legal topics have appeared in the Chronicle of Higher Education, the New Republic, and periodicals published by the American Council on Education and AGB.
---